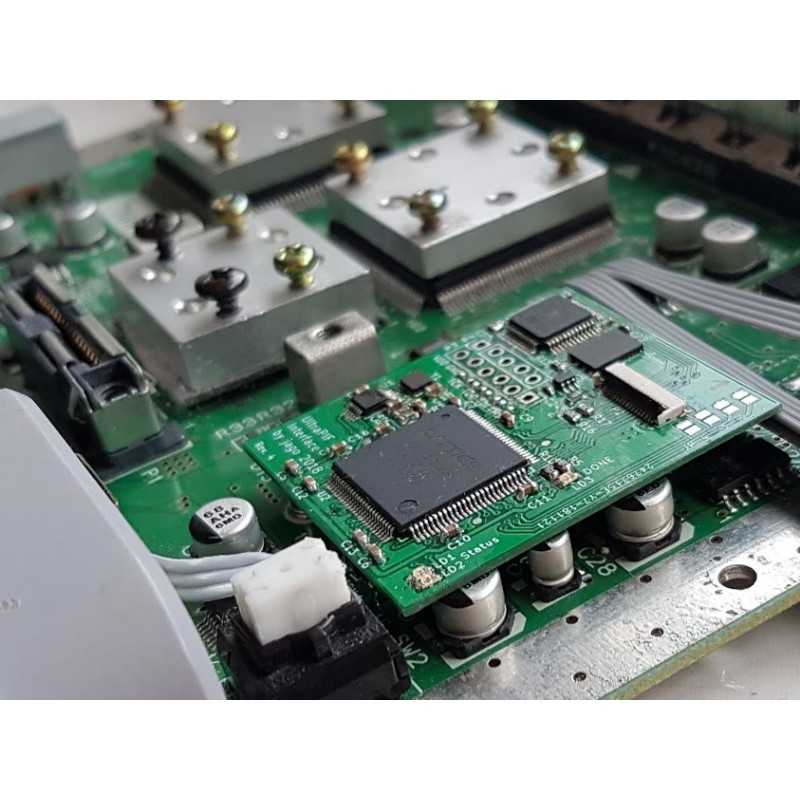  
Ultra PIF (Region Free N64)
Make your Nintendo 64 Region Free with jago85's UltraPIF mod.
The UltraPIF is a replacement for the PIF-NUS chip of the Nintendo 64.
The PIF-NUS chip is responsible for region locking and copy protection. But it also has some essential features.
The UltraPIF replaces all the functions of the original PIF, but ignores the CIC and therefore allows a region free, PAL and NTSC compatible N64. In addition, the UltraPIF has a built-in clock generator to support true 50 and 60Hz. 
An RGB LED replaces the original LED and indicates whether the N64 operates in NTSC or PAL. 
You will find assembly and installation tips in this wiki.
Download the latest Firmware here (Everdrive required - latest version : 0.11.0)
Replacement Adapter board available here.
Note on installation:
If you choose an installation, you will be asked to pay for the shipping cost of returning your console once the mod is done. If you choose this option, an email will be sent to you with the shipping details to send us your console.
Customers who bought this product also bought:
9 other products in the same category: