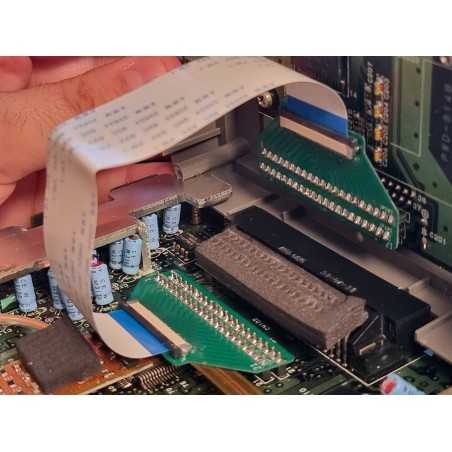  
PC Engine Ribbon cable replacement
0A clean and simple solution to replace the massive ribbon cable in the PCE and Core Grafx.
The Original PCE (white) and the 2 CoreFrafx (blue and orange) remain beautiful pieces pf hardware after all those years. However they have one major imperfection: The card connector and the main PCB are connected by a huge ribbon cable. This Ribbon cable tends to oxidize and break like a sheet of paper when opening the console.
This is why I created a replacement using two small PCBs and a single 45 pins FFC cable. The result is not only esthetically pleasing but also future proof.
More info and install instruction on my Github page.
Customers who bought this product also bought:
16 other products in the same category: