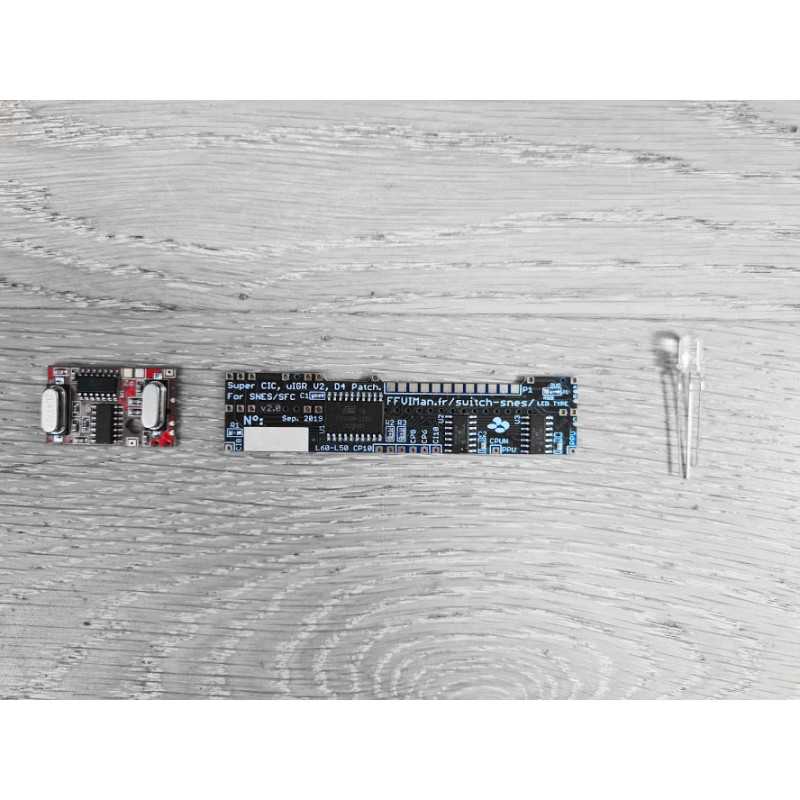  
Mod region free switchless Super Nintendo (Super Famicom) par FFVIMan
The famous mod from the great FFVIMan. Make your Super Nintendo (all versions) zone free and Pal / NTSC & 50Hz / 60 Hz compatible; . Switchless Mod compatible with all titles of the console.
Switchless Mod
The game Region is automatically detected by the Super CIC,
3 modes indicated by the LED: Automatic Frequency / forced 50 Hz or forced 60 Hz
Hold down the Reset Button to scroll through the option
uIGR
Control the frequency modes and reset with your controller.
Patch D4
Bypass the double check present in some games.
No customer reviews for the moment.