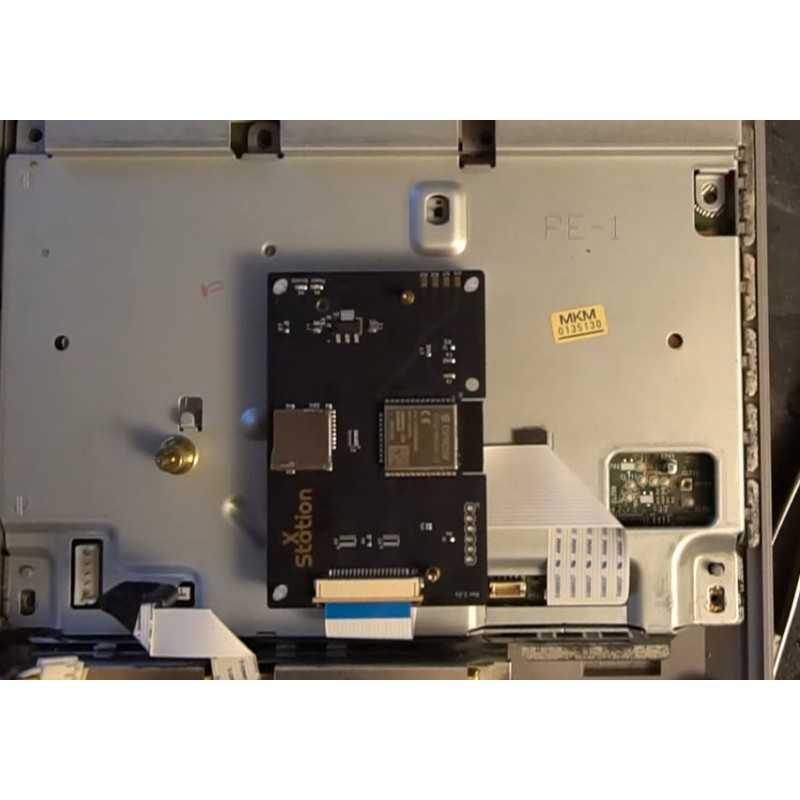  
PS1 XStation Optical Discdrive Emulator
The best ODE for your Playstation 1.
Compatibility:
The XStation can be installed in SCPH-100x, SCPH-5xxx and some SCPH-700x series consoles. Specifically, motherboard models that are supported are: - PU-7* - PU-8* - PU-18.
PU-7 and the early PU-8 are possible to support, these QSB's are still in the works however and will be sold separately at a later time.
Early SCPH-700x models come with either a PU-18 or PU-20 motherboard. Please check before purchasing. PU-20 is NOT supported.
Installation:
Install video here.
Official user guide here.
Official install guide here.
Replacement for QSB and Flex sold here
About the 3D printed mount
The PS1 3D printed Mount are printed by the Modding Bros with special autorisation from was created Greg Collins from Laser Bear Industries LLC, creator of the mod. The files are available on his site under the Creative Commons Non-Commercial License
Launch Features:
Full compatibility with the PlayStation 1 library.
Full Redump drag and drop support
Multi-disc support and easy swapping
Return to the Loader by holding the reset button for 1 second
PS1Digital Compatibility and IGR support through PS1Digital's OSD menu
microSD cards of any size are supported
ExFAT and FAT32 support
Simple drag and drop card setup
Supports .iso, ccd/img, cue/bin (single and multiple)
Integrated PSNee, for automatic region-free operation
Automatic 50/60Hz switching
Loading times are a little faster than an original drive in good condition.
Easy firmware updates by simply dragging and dropping an update file to your microSD card.
No registration necessary for updates, ability to revert to a previous firmware.
No customer reviews for the moment.