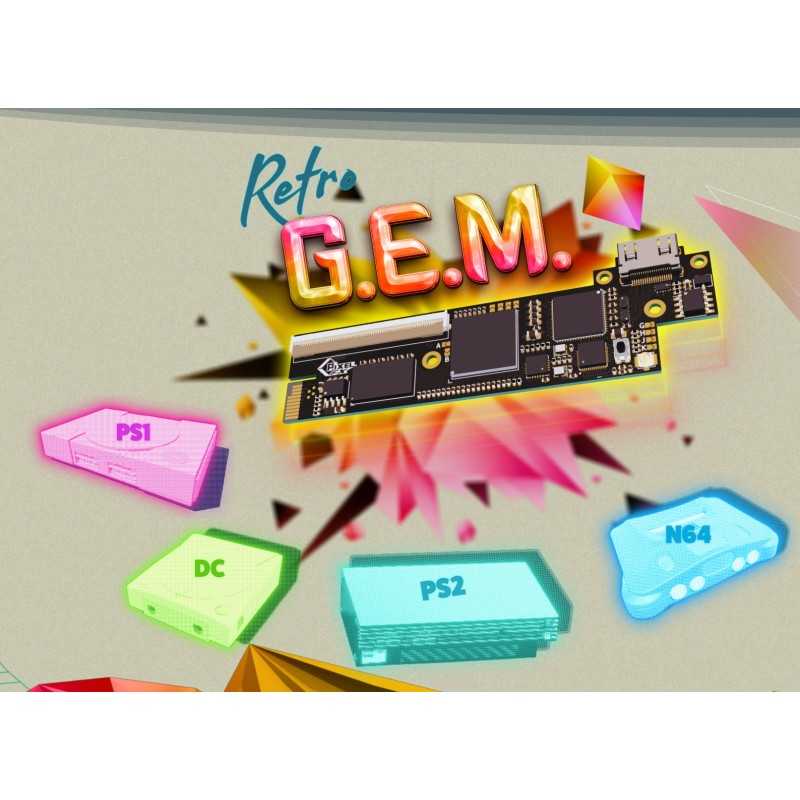  
Retro Gem - Universal HDMI Upscaler Kit (PS1, N64, PS2)
The ultimate solution to add HDMI to your consoles.
The Retro GEM is the ultimate HDMI kit for your retro gaming consoles.
Digital lag-free HDMI output
Simple firmware update procedure via WiFi
Advanced scaling and video filters in Shiny Edition
Current Console Support:
Nintendo 64
Sony Playstation
Sony Playstation 2 (coming later in September)
Sega Dreamcast (coming later)
More Coming Soon
Please click here for specific mainboard revision compatibility.
The Retro GEM must be soldered into your gaming console. These modifications are advanced and require a high level of soldering skill. Never soldered before, do not fret! We have recommended installers that can do the modification for you.
Please see the Retro GEM documentation to learn more.
Please note: the basic edition sold on this shop can be upgraded to the Shiny at any time, even after installing into a console. License upgrades can be purchased here.
Customers who bought this product also bought:
9 other products in the same category: