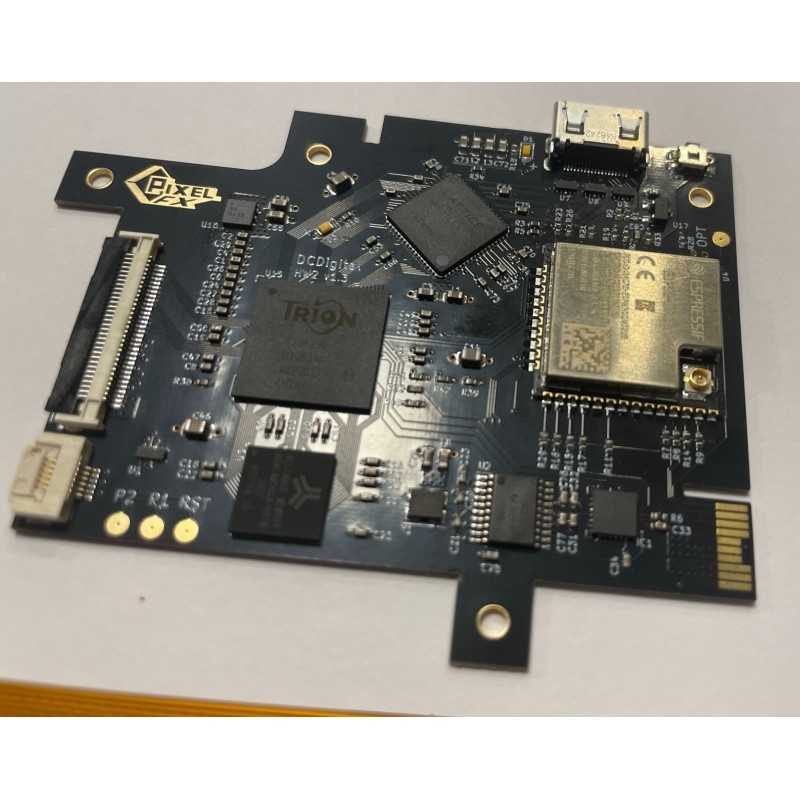  
DCDigital V2 - PixelFX
The new version of the incredible HDMI Mod for Dreamcast created by the PixelFX team
The DCDigital HW2 is the ultimate video upgrade kit for the Sega Dreamcast. This board must be installed into your own Dreamcast. Please refer to the installation documentation for more information.
Digital lag-free HDMI output up to 1440p
Simple firmware update procedure via WiFi
Video Filters: Scanlines / Smoothing
Motion Adaptive Deinterlacing
Retro effects with new mask
Configurable polyphase scaler.
Drop in replacement to older DCHDMI kit (Uses same main flex and hdmi hole as existing kits)
Please click here for more information
The DCDigital HW2 is a leap forward in terms of features vs the original DCHDMI. A comparison can be found here.
Customers who bought this product also bought: